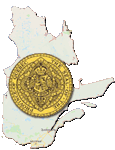 April 18, 2019: FYI, in February 2018, I was contacted by Canada Post asking if I would be interested in helping design a series of covered bridge stamps. I was one of the people asked to recommend which bridges were to be included and was very happy to see that all five of my recommendations were selected.
After that my role was primarily research and fact checking. I was one of the people reviewing work submitted by their graphic artist to look for any errors and commenting on the overall design. I also drew the truss sketches in the top center of the stamps.
It has been a wonderful journey learning the process of how a concept goes through all the stages and eventually evolves into a finished stamp design. The set of 5 designs will be released on June 17, 2019. The issue is being released in both sheets of 5 stamps and booklets of 10.
Bill
The stamps and post cards in the Historic Covered Bridges series can be ordered directly from Canada Post.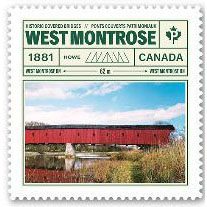 Editor's note: Thanks to Bill for sharing his talents with Canada Post and this news with us, and thanks also to Mr. Salvi for bringing the issues to our attention.